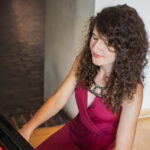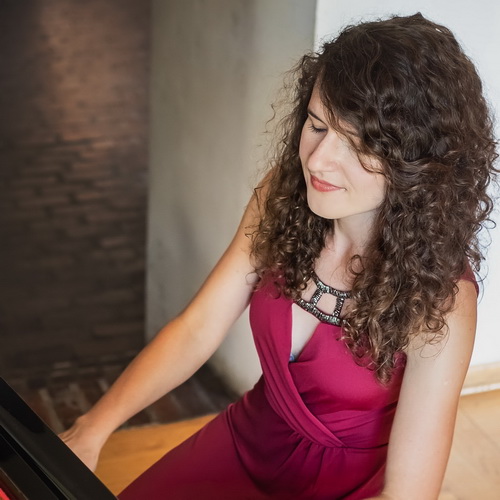 Joanna Różewska is a Polish pianist, currently living in Warsaw. Her repertoire features Chopin
alongside lesser known composers. Her great passion is discovering the folk music influences in
the classical music.
She is highly successful in many international piano competitions, such
as:
Silver prize at the Manhattan International Music Competition, USA (2017),
2nd prize at the Chopin International Piano Competition in Hartford, USA (2017),
1st prize ex aequo at the COOP Music Awards – Prize Antonio Bertolini in Milan (2014),
2nd prize at the International Chopin Piano Competition in Mariánské Lázně (2013),
Prizes at the International Piano Competition Münchner Klavierpodium der Jugend:
Media- Prize, Audience-Prize, Award Virtuoso 2013, Award for the Fine piano tone, Prize
for best rendition of a romantic piece, Vienna Young Pianists Prize, Prize for poetic
interpretation (2013),
Participation at the International Chopin Piano Competition in Warsaw (2010),
Grand Prix at the National Piano Festival Chopin of the Young (2009),
5th prize at the National Chopin Piano Competition in Warsaw (2008),
1st prize at the Silesian Piano Competition in Zabrze (2005),
1st prize at the International Bach Piano Competition in Gorzów Wielkopolski (2004)
As a solo pianist she performed in USA, China, Switzerland, Sweden, France, Italy, Poland, Ukraine
and Kazakhstan. She also gave special concerts in Chopin's Museum in Warsaw for President of
Poland, the Queen of Norway, the Prince of Wales, and the Prime Minister of China.
Joanna Różewska worked with many outstanding professors such as: L. Fleisher, A. Gavrilov, O.
Maisenberg, G. Ohlsson, M. Raekallio, J. Rouvier, J. Swann and M. Voskresensky. She received
scholarships of the Ministry of Culture and the National Children Fund. In 2012 she received the
Young Poland scholarship for CD recording.
Joanna Różewska holds M.M from the F. Chopin University of Music in Warsaw (class of prof. E.
Tarnawska) and Professional Studies Diploma from the San Francisco Conservatory of Music (class
of prof. Y. Nagai).