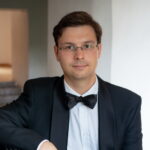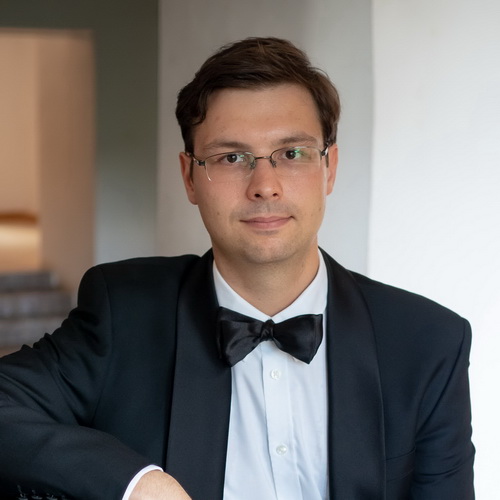 Wojciech Pyrć started his grand piano education in the age of 6 in Public Music School in Tymbark.
In 2003-2008 he studied at Secondary Music School of Zenon Brzewski in Warsaw in professor Teresa Manasterska grand piano class. With honors, he completed a study of both I (2011), and II degrees (2013) at the Frederic Chopin Musical University in Warsaw in a grand piano class of prof. Bronisława Kawalla.
Laureate of numerous competitions, including:
The II Awards at the International Piano Competition "Maria Herrero" in Granadze 2015
The V awards at the Polish Competition of Frederic Chopin pianists in Warsaw 2011
The I awards of III at the Polish Music Competition of Juliusz Zarębski in Łomianki in 2003.
He performed in many cities of Poland, including National Philharmonic hall in Warsaw, Warmińsko-Mazurskiej Philharmonic hall in Olsztyn, The birthplace of Chopin in Żelazowa Wola.
The concert hall of the Musical University of Frederic Chopin in Warsaw and in Żelazowa Wola within 65 and 67 International Festivals of Chopin in Duszniki Zdrój. He performed as the soloist under a baton of such conductors as Monika Wolińska, Łukasz Sidoruk and Jacek Rogala.
Also, he improved the skills on master's courses where worked with such artists as Joaquin Achucarro, Dmitrij Alexeev, Edward Auer, Andrzej Jasiński, Choong-Mo Kang, Stefan Kutrzeba, Mariusz Sielski, Michał Szczepański, Piotr Paleczny, Jerome Rose, Dang Thai Son and Tamas Ungar.